Our main location is on Helton Court, established as the First Phase of Sober Living for our clients. Clients are expected to stay in this phase for at least the first month of their sobriety. Community involvement includes regular exercise, yoga classes, parenting classes, character building & life skill classes.
HELTON COURT
Located across from the YMCA, most of our clients begin at Helton Court, where meetings and mutual aid sessions help stabilize one another as they begin to recover. Our clients learn to serve one another, maintain chores, listen and learn all while beginning the foundational understanding of 12-step groups. All our clients have access to Community Action's parenting class and the YMCA.
COUNTRY LIVING
Located 10 miles from Florence, our Country Living residence is where many our clients begin to look for employment. Clients learn to work one on one with a sponsor while we link our clients with outside sources such as Vocational Rehab and Easter Seals which helps them seek employment and/or further their education. We also offer a pool at this location.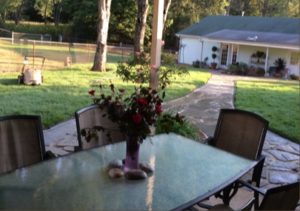 CITY LIVING
Within walking distance to historic downtown Florence, our home in the city provides a healthy living environment as our client's transition into a full-time work/life balance. Residents attend daily meetings and practice living life on life's terms.