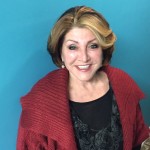 Lucie Bowen, ICADC, Executive Director
Lucie is a Certified Addictions Professional as well as an Internationally Certified Alcohol and Drug Counselor.
Lucie has more than 18 years as an addiction therapist in a variety of settings. Her compassion for helping others comes from her personal experience as well as experience with family and friends. She lives on-site confirming her desire to break the cycle of addiction and help women live up to their God-given potential. Lucie believes that love is a powerful antidote for addiction and feels compelled to establish a safe and nurturing atmosphere for women. That vision, along with Lucie's dedication and hard work, is what started A New Beginning and helps make it the dynamic and growing program it is today.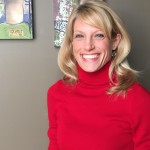 Ashley Blankenship, ICADC, Case Manager
Ashley received her B.A. from the University of Alabama in 1994. She became interested in working with women who suffer from chemical dependency after working a 12-step recovery program herself. She began working as a Certified Peer Support Specialist and is now a Certified Alcohol and Drug Counselor at A New Beginning.
Patti Sanford
Patti graduated from A New Beginning and has been helping ever since. She is a Certified Peer Support specialist as well.