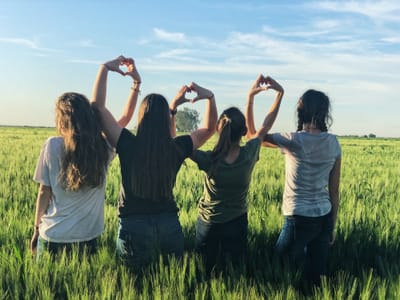 Our homes are nestled in the heart of The Shoals in Northwest Alabama. With an active recovery community, the shoals is centered in the Quad Cities of Florence, Muscle Shoals, Sheffield, & Tuscumbia. With a surrounding population of 150,000, many have found 12-step meetings and a supportive environment most beneficial towards living a life of sobriety free from chemical dependency.
Country Living:
Located 10 miles outside of Florence, our country living location is where the women begin their journey. The women participate in group mutual aid sessions to help stabilize one another as they begin to recover. They learn to serve one another, maintain chores, listen & learn all while beginning a foundational understanding of the 12 steps. Our clients participate in Community Actions's parenting classes. Client involvement also includes character building ,life skill classes, coping strategies, and Shoals Yoga. The Clients also have access to a salt water pool on property.
Helton Court:
Located across from the YMCA, is our second Phase of Sober Living for our clients. Clients learn to work one on one with a sponsor, and attend outside 12 step meetings. The clients are linked with vocational rehab & Easter seals which help them seek employment and/or educational assistance.